Digital Solutions Provider
MVC Studio
"What we do now echoes in eternity"
- Marcus Aurelius
Get started
MVC Studio is a digital solutions provider dedicated to transforming big ideas into great products and services.
We are a team of product experts, designers, and engineers ready to partner with you on creating the next big thing!
What we do
From dreams to reality
We partner with visionaries, entrepreneurs, and industry leaders to accelerate growth and time-to-market for new products and features, improve quality, implement change and in the end, provide better user experiences.
Contact Us!
1.
Customer first approach
Specifically tailored to meet yours and your customer's needs.
2.
Outcome driven work
Strategy and goal based engineering, design, and development.
3.
Complete life cycle
Including research, design, engineering, and product innovation processes.
Digital first strategies
Helping you keep up with the latest market trends and technologies, we will make sure that you stay on top of your game.
Client-Centric design
Customer experiences is on top of our list, and that is why everything we do is aligned with fulfilling your needs, goals, and vision.
Entrepreneurial mindset
By supporting your initiative, imagination and drive for success, we will partner with you in creating a future leader in the global market.
Adaptive engineering
As Heraclitus said "The Only Constant in Life Is Change", we welcome change with open arms to support your growth and innovation.
How we do it
Product-based teams
We want to be a core part of your team! That is why our cross-functional product experts will work closely with you and your team on building and delivering the next big thing!
Let's talk!
1.
Defining
Building the digital strategy around the problem we are solving, understanding your goals and finding the perfect market fit for your product.
2.
Designing
Creating smart and usable interfaces, designing visual assets and delivering prototypes
3.
Engineering
Developing the digital solution using best practices, industry guidelines and market trends
4.
Growing
Helping you with the product launch, improvements, and continuous innovation
Building better user experiences
React/Next.js
A JavaScript framework for the modern web
Prismic
Next generation content management system that enables great security, scalability, and content delivery.
Netlify
Delivering better user experience with static pages and truly scalable infrastructure.
Jamstack
The architecture for the modern web
AWS
The no.1 cloud platform for the modern web
Vue/Nuxt.js
The framework for the headless web
We love using different technologies
Python/Django
A powerful framework for any type of web application, with an expressive, elegant syntax.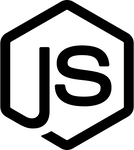 JavaScript/Node.js
JavaScript framework for the next-gen applications.
C#/.Net Core
The most beautiful all-around framework yet!
PHP/Laravel
The elegant framework for any web application
React/React Native
Building modern multi platform applications with joy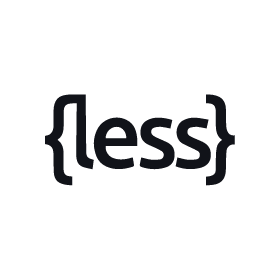 CSS/Less.js
Little more then CSS